I know, I know it's a cheesy title.  But it's true!  Last Thursday I had the privilege of attending a dinner at Barrio.  Barrio is Chef Wheeler del Torro's vegan-Cuban street food pop-up that is set to soon descend on the Boston area.  I went into this pop-up a little warily, if you read this blog much you know how great my affinity for all things butter and (in general) not vegan.  I found the idea hard to grasp.  I shouldn't have worried.
The dinner was awesome, though.  From our secret meeting place (shhh, you'll know if you go!) to the fantastic champagne to the world class dessert (I can't tell that either, it'll give too much away) I was in love. Check out my awesome visual recap! If you want to go, you should probably go put your name on the email list!
Getting to chop up a pineapple and play in the kitchen with a chef! #dreamsihavehad
The wild blueberry, goat cheese Ice cream.  Megan would have died for this!
The plantains – how is it I have gone 27 years with eating so few plantains????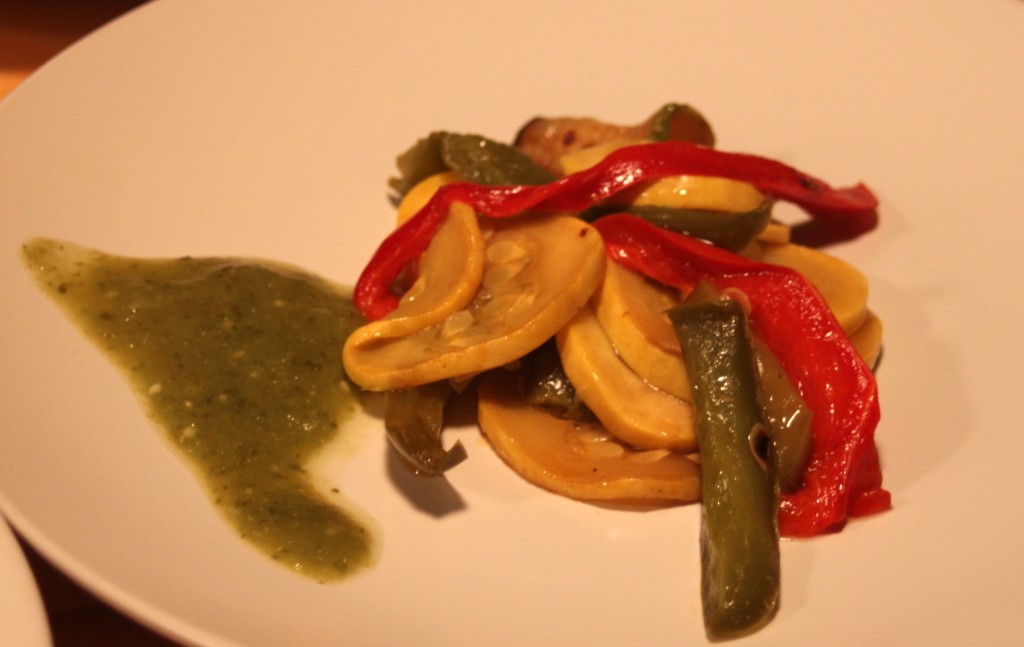 The pork taco (made by a chef friend of Wheeler's), it was juicy and delicious
Perfect champagne. A great end to a great evening.
Discalimer: I attended this pop-up dinner (my first, and definitely not last) for free, but all opinions posted here are my own.