It's the last day of July and cicadas are beginning their afternoon buzz outside my window. All I can think is, where has my summer gone? It seems like just a week ago I was lamenting the cold and fickle weather that is New England Spring. Now we've all retreated to air conditioned interiors and fantasies of cooler days. Fall – I can taste it in the air and see it in the light; there's a golden glow to the afternoons now – one that means school's starting soon and cooler days are coming. It's the lighting and sound of blueberry season – Maine Wilds are coming in and kids are trooping out to fields at 5am. Fog covered fields and the hope that you won't rake into a bee's nest, the scent of a squashed spice bug, and the slowing days.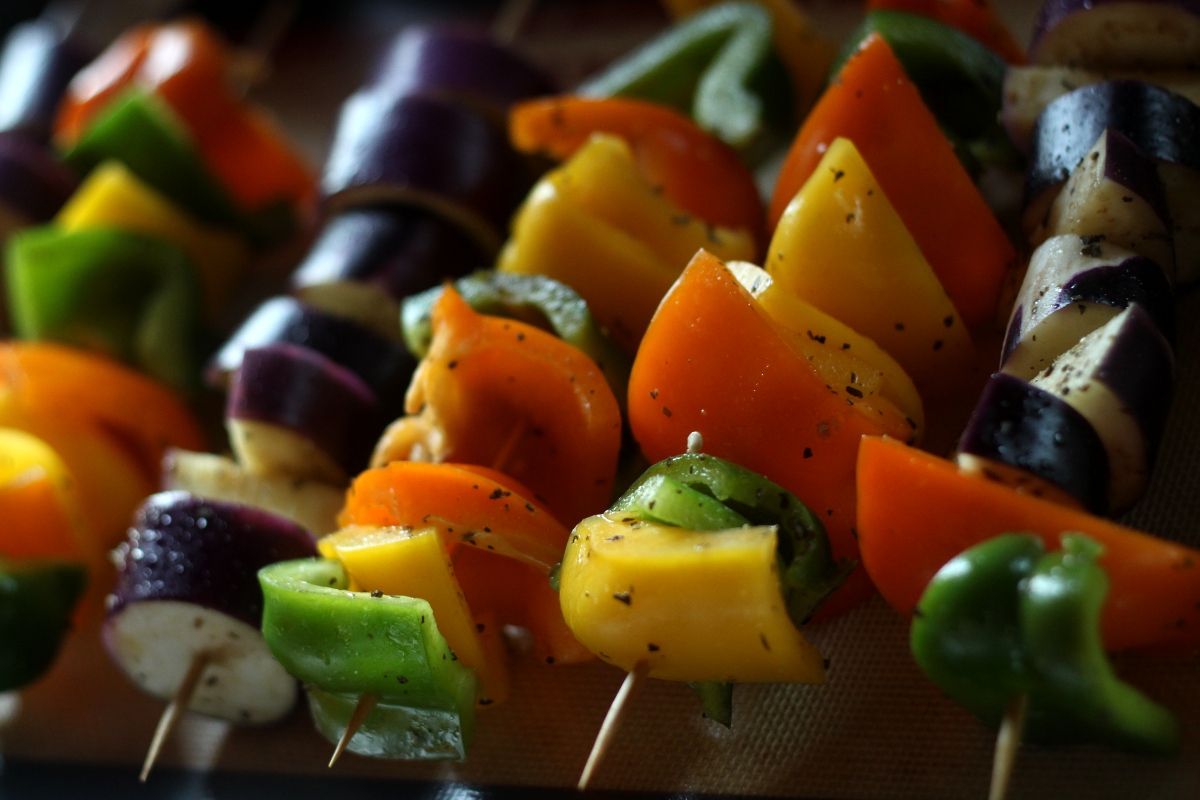 It's this time of year that I always want to head home – I want to pick blueberries and walk on the beach. I won't go back this year – I just don't have the time but I will sure as hell get my hands on some fresh blueberries and eat fresh berry pie. It's my favorite, with it's loosy-goosy set up and spicy perfect summer flavor. I don't have a recipe for you today – if I had some of my favorite berries I'd probably grace you with a redux of my blueberry pie. It's the best. No question.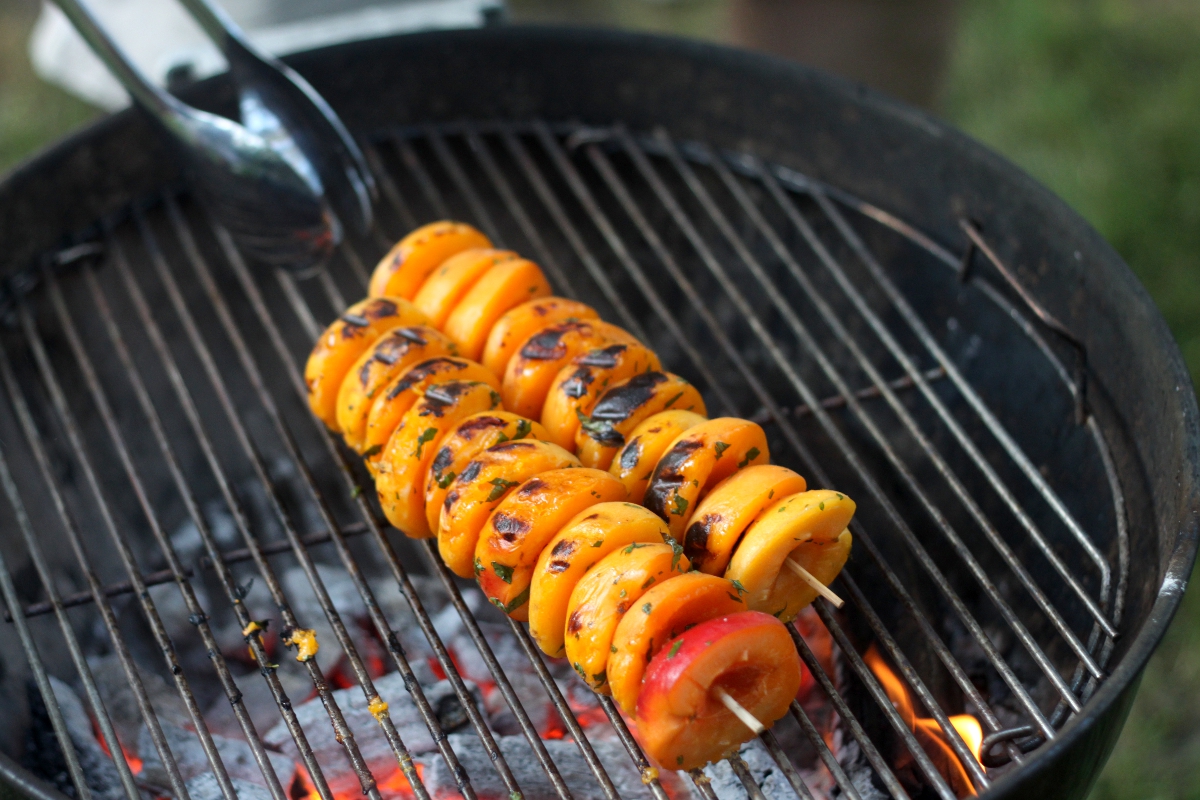 Instead I'm going to share these pictures of a family filled Fourth of July weekend. I know, I'm lapsed in sharing them but, oh well. We grilled! We went to George's Island! We were photo bombed (by BF's dad, but still). And we hung out, because that's what you do when family is around. You visit.
Also, this cake. Remember in my last post where I said I was making a crazy train cake? Here it is. Isn't it remarkable? I worked really hard on it, and I can see the flaws but it makes me insanely happy. More satisfying was seeing the birthday boy glow when he saw it, and then proceed to tell everyone which piece of the train they were going to eat. Me? I wanted the ground the train was on – vegan chocolate cake coated in Walker's Shortbread and Anna's Ginger Thins. So.So.Good.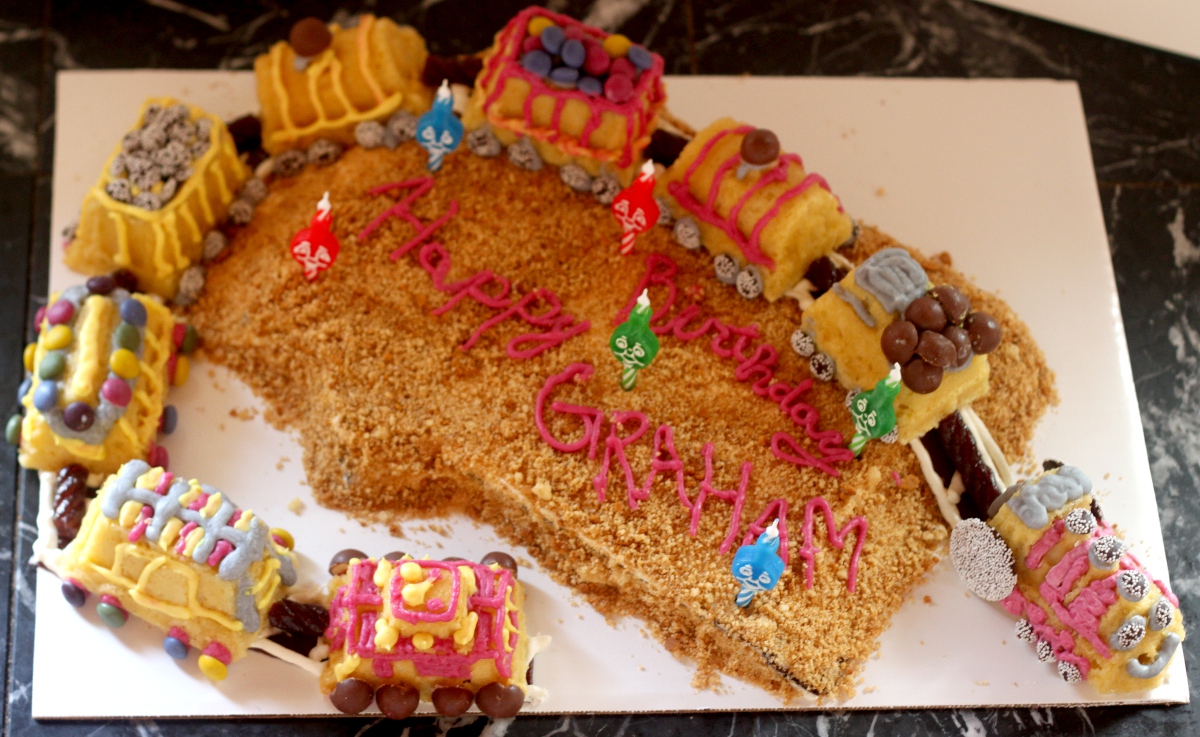 I do plan on cooking again – and I have at least two salads I need to recreate for you, I just haven't gotten there yet. I will. I promise.